Redlands Water and Power Company supplies irrigation water to the area of the Grand Valley which lies south and west of the confluence of the Gunnison River and the Colorado River. The Redlands area is bounded on the south by the Colorado National Monument.
The area served is about 4,500 acres with 26 miles of ditches and diverts 750 cubic feet per second from the Gunnison River for the purposes of irrigation and power generation. The system consists of a hydro-electric generating plant, four pump stations, four lift canals, and one extension lift canal.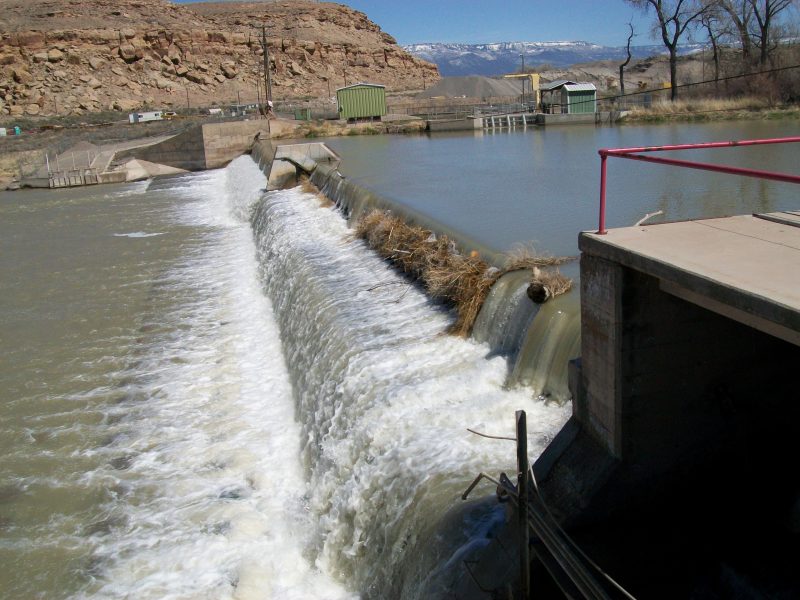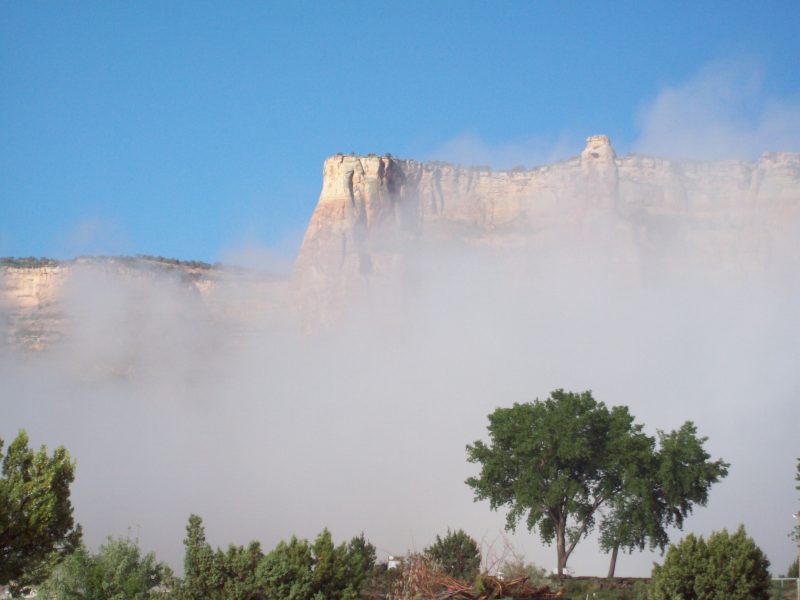 The Power Plant receives its' water from a gravity flow ditch called the Power Canal which starts from Redlands 14-foot-high Diversion Dam on the Gunnison River and ends when it reaches the Power Plant. The Power Plant utilizes all but 60 cfs of water for power generation and the generation water is then returned to the Colorado River through Redlands Tailrace. From there, 60 cfs of irrigation water is pumped uphill to the four lift ditches and the one extension ditch by way of the four pump stations.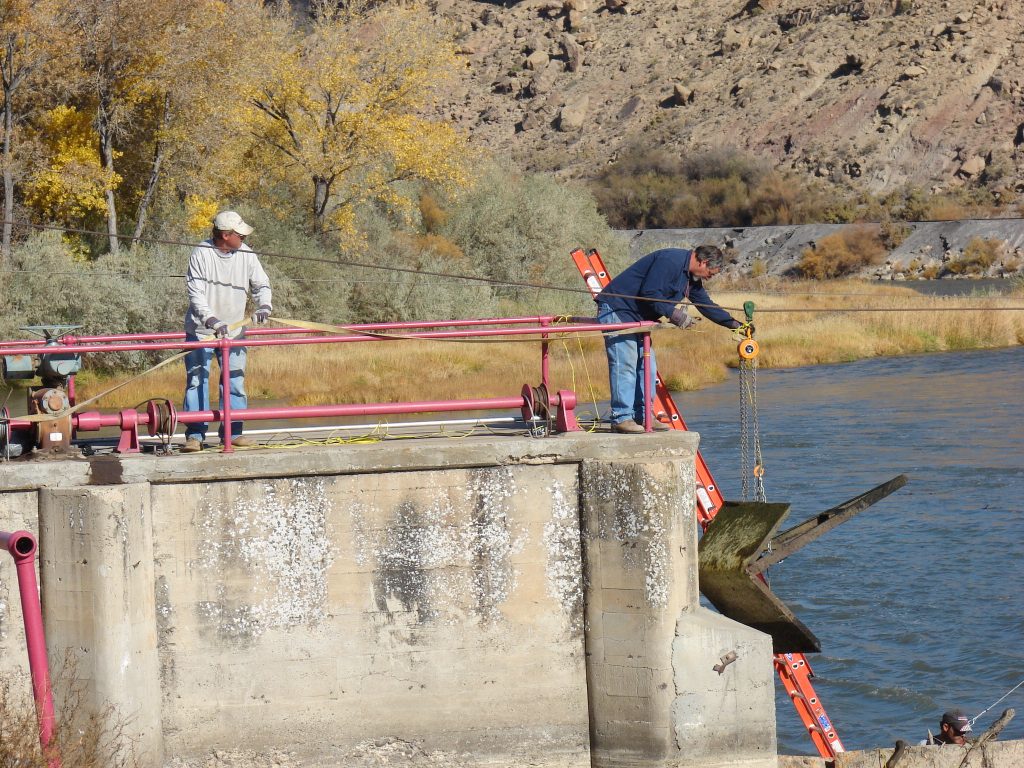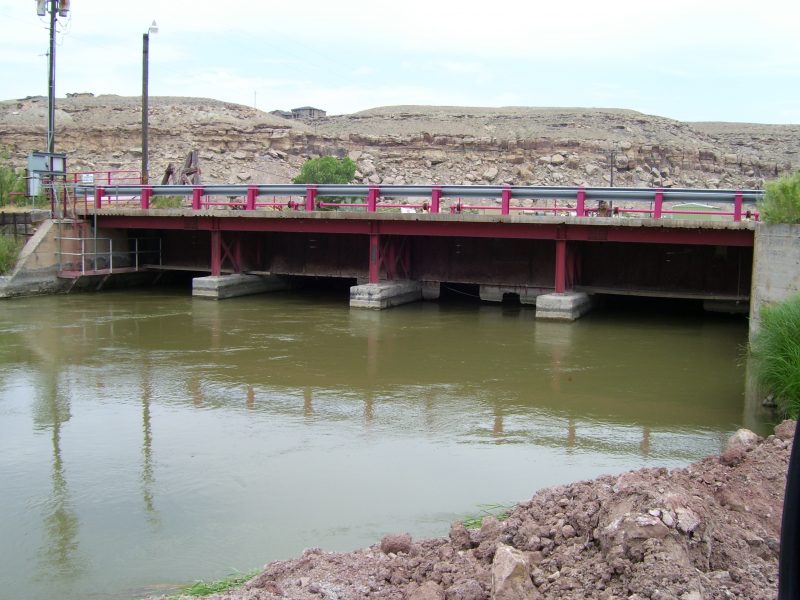 The Main pump house sits above the hydro-plant and pumps water uphill to the 1st Lift Ditch and the extension ditch called the Stub Ditch. From the 1st Lift Ditch there is the Woodcock pump station, which pumps water to the 2nd Lift Ditch. From the 2nd lift there are two pump stations, the Goat pump station that pumps water to the Goat Lift, and the Hinderliter pump station, that pumps water to the 3rd Lift Ditch.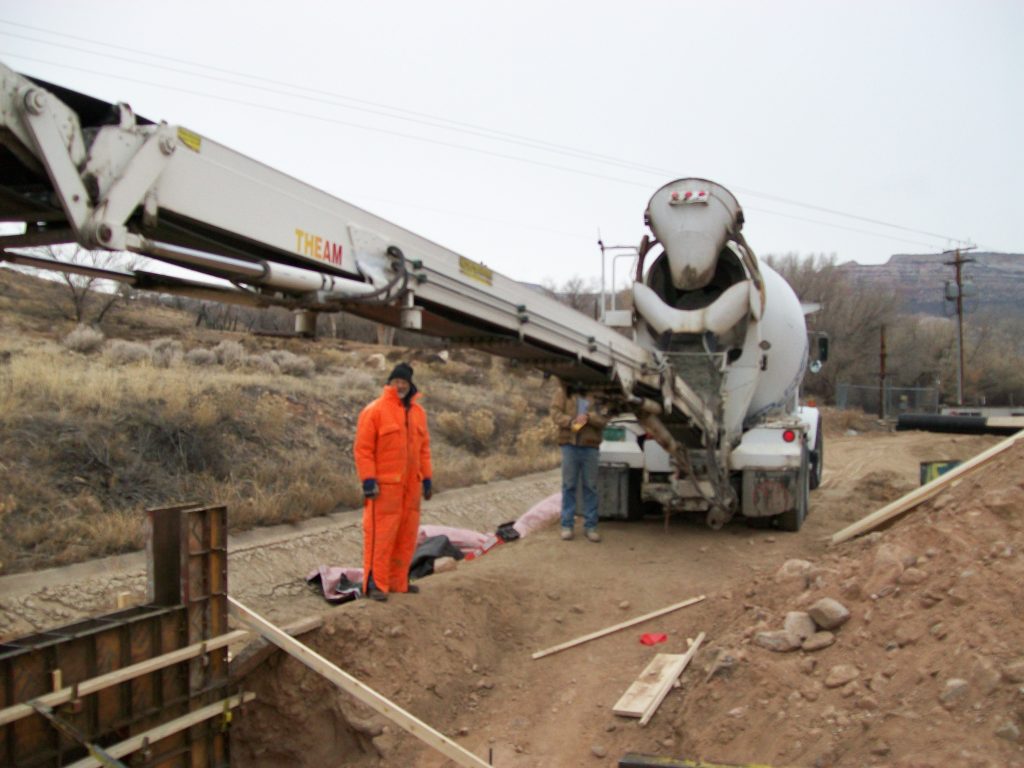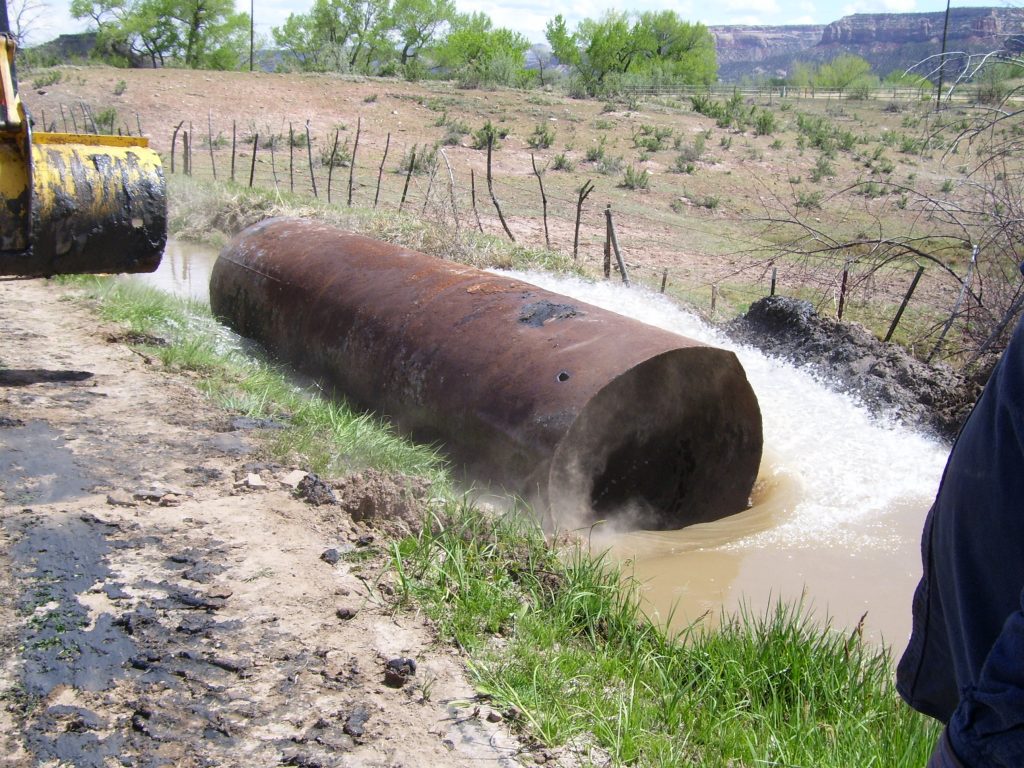 There are currently 1070 shareholders in Redlands Water and Power Company who own 5759 water shares.
Water Rights:
670 cfs with a historic date of July 31, 1905. Allowed usages: Irrigation, Domestic Stock and Power Generation.
80 cfs ruled absolute June 26, 1941. Allowed usages: Irrigation and Power Generation.
100 cfs with a date of December 19, 1994. Allowed usages: Power Generation Total: 850 cfs.